Video of The Month:
December 2009
Armstrong© Vinyl Asbestos Floors 1965
Join QuanTEM in celebrating 20 years as the
LAB OF CHOICE for Environmental Professionals!
Visit our site for more information!
Interested in more Industry News from QuanTEM?
Visit The QuanTEM Chronicle Archive
Message from John Barnett, President
<![if !vml]>
<![endif]>
It's now the Holiday Season. For me that means Thanksgiving, Christmas & New Years. Many of us celebrate Hanukkah & Kwanza. Thanksgiving is the time to be thankful for all the good we have experienced throughout the year. Christmas is the time to remember who we are and the New Year points to the future with all the possibilities it may bring us.
Point being, this is the end of the year.  We have just about done all we can do to make this year a success; now it's time to celebrate the good we've enjoyed throughout 2009. We have all experienced some major economic hurdles in the last couple years; I guess you could say these are character building times. It's the times like these that make us grateful for those around us; our families, friends and our customers who have stuck with us through thick and thin and those we work with everyday.
The staff here at QuanTEM has been amazing at making sure our customer's needs have been taken care of. Even Barbara and Scott, who edit this news letter, have been relentless in pushing me to get this lead-in written.
All of us here at QuanTEM would like to wish you the very best for the holiday season and a prosperous and happy New Year.

Sincerely,

John E. Barnett
President
QuanTEM Laboratories, LLC
jbarnett@quantem.com
Beware of Lead in Holiday Decorations
Christmas lights sold at Target, Wal-Mart may contain lead. Feds defend industry, put blame on parents
By Lisa Wade McCormick
ConsumerAffairs.com
Consumers aren't just worried about lead in their children's toys -- and their pet's toys -- this holiday season.
<![if !vml]>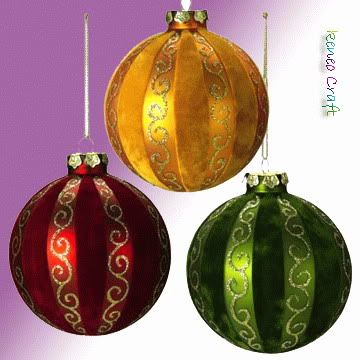 <![endif]>They're also worried about lead in their Christmas decorations.
Consider this warning Cathy R. of Sickleville, New Jersey found on a box of Christmas lights she recently purchased at Target: "Handling the coated electrical wire on this product exposes you to LEAD, a chemical known to the State of California to cause birth defects or other reproductive harm. Wash hands after use.' "
Cathy is shocked that Target would sell tainted merchandise. <![if !vml]>

<![endif]>
"Normally children help when putting decorations up, which not only would expose the adults, but the children to lead," she told us. "I am appalled that Target or any other store would sell such products. In this day and age with all the recalled items from China that contain lead, I can't believe that any store -- especially Target under their own brand -- would put these out for consumers."
To read the full article, click here.
Study: Halloween Face Paint Laced With Lead
Posted Tue Oct 27, 2009 12:37pm PDT
<![if !vml]>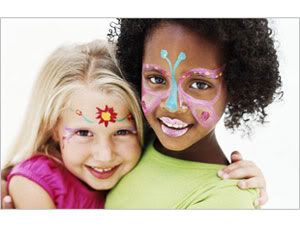 <![endif]>Some children's face paints are laced with undisclosed heavy metals that are known to be both acutely poisonous and to cause long-term health problems, ranging from skin sensitivity and brain damage.
The testing, by the Campaign for Safe Cosmetics, a coalition of health and environmental groups, found that many face paints - including those used in Halloween costume makeup often contain lead, nickel, cobalt and chromium. None of those ingredients, however, were listed on product packaging.

Makeup brands included Don Post Grease Paint Color Wheel, Alex Face Paint Studio, and Rubie's Silver Metallic. Download the full report (PDF) for complete list.
The testing was limited to 10 Halloween face paint products bought at a seasonal store, but disturbing enough: All 10 costume makeups contained detectable amounts of lead, which is such a well-known pollutant that the federal government has banned or severely restricted its use in gasoline, paint, and -- most recently -- toys.

Exposure to lead is known to cause permanent brain damage, particularly if children are exposed in the womb or during the first six years of life, and can lead to a lifetime of problems ranging from learning disabilities to violent tendencies.

Six of the 10 Halloween face paints tested had nickel, cobalt, and/or chromium, all of which exceeded voluntary industry safety guidelines, and all of which could cause allergic reactions in some people, according to the Campaign for Safe Cosmetics.
At least one Halloween costume makeup labeled "nontoxic" and "hypoallergenic" -- Snazaroo Face Paint -- contained some of the highest levels of lead, nickel, and cobalt detected by the Campaign for Safe Cosmetics' study.
New York Building Owner Faces Fines for Improper Asbestos Removal
Sources: Times Herald-Record

In Middletown, New York, officials are ready to fine the owner of a building where asbestos was removed in violation of state laws.
The building is the former Classy Leather goods warehouse on Canal St. The furor arose when a city building inspector came upon a work crew leaving the building with bags of asbestos that they planned to dump, presumably in a local landfill.
The inspector shut down the operation and called New York State's Labor Department Asbestos Control Bureau, which regulates asbestos remediation and removal. A Labor Department inspector showed up a day later.
Middletown Public Works Commissioner Jacob Tawil observed the closure, and Middletown resident West Solloway, who owns an adjacent warehouse (Fort Knox Self Storage), has been complaining about the removal for months, noting that workers are breaking up asbestos-containing material up with sledgehammers without the benefit of masks or other protective gear.
Working in such a manner can lead to asbestos-related diseases, notably mesothelioma, which is caused by the inhalation of asbestos fibers released when material is broken up or degraded.
These fibers, so small they have to be viewed under an electron microscope, set up irritation, which can lead to lesions and, from there, to cancer. This cancer, most commonly occurring in the lungs, or pleura, typically lies dormant for up to five decades, gradually involving more and more vital tissue until symptoms become so severe that those affected are compelled to seek medical help.

To read the full article, click here.
Arizona Woman Awarded $3.3M In Toxic Mold Lawsuit
An Arizona jury awarded $3.3 million to a woman who is now permanently disabled due to exposure to toxic mold. Read on to find out more about her story, the dangers of mold and other multi-million dollar verdicts and settlements. Silent Arizona personal injury The injuries sustained by 47 year old Robin Minium were not the result of a sudden accident, but something far<![if !vml]>
<![endif]> more unsuspecting - toxic mold exposure.
According to news reports, Minium worked out of her home, an upscale Scottsdale apartment, as a project manager for American Express. She began living there in 2000, but by 2002, she had become very ill - and neither she nor her doctors knew why. It wasn't until one of her neighbors told her about mold infestation in the complex that the pieces of the puzzle started to come together. She saw her doctor again and he confirmed that her symptoms were consistent with mold exposure.
Minium moved out immediately, but the damage to her health had already been done. She now suffers from a neuro-cognitive disorder that affects her short<![if !vml]>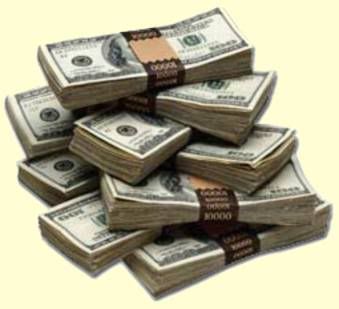 <![endif]> term memory and can no longer work because of it.
She sued the apartment complex management for failing to maintain the premises in a condition fit for human occupation. Minium's Arizona personal injury attorney was able to convince the jury that, despite what the defense said, the mold in her apartment was toxic and responsible for her injuries. The jury awarded Minium $3.3 million.
Oklahoma Mesothelioma- The Legacy of Asbestos
Oklahoma used to be a leading producer and processor of oil for many years. However, its rich oil industry has unfortunately left a trail of mesothelioma<![if !vml]>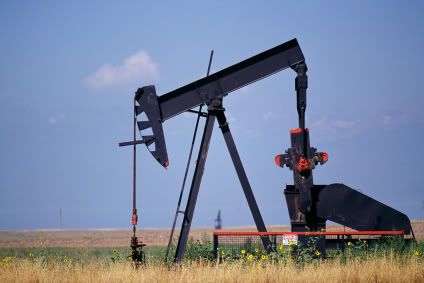 <![endif]> cancers and other related diseases. Many Oklahoma oil refinery workers have been diagnosed with asbestos-related diseases such as asbestosis, mesothelioma and pleural plaques.

Asbestos is an excellent natural flame retardant and so, with the ever-present danger of fire and explosions around the oil drilling and refinery industries, this led to wide use of asbestos insulation on such things as pipes, boilers, tanks, heat exchangers, furnaces, pumps, driers etc.
<![if !vml]>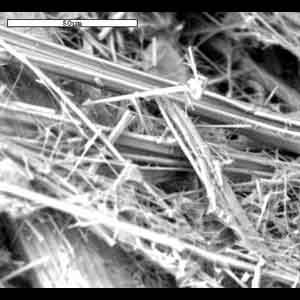 <![endif]>
Oklahoma mesothelioma fatalities from the 1980's until 2000 number about 300, with most of the victims based in Tulsa and Oklahoma City. Oklahoma ranks the 31st in terms of mesothelioma cases.
15 Signs Your Workplace is Dysfunctional
Albert J. Bernstein PhD
<![if !vml]>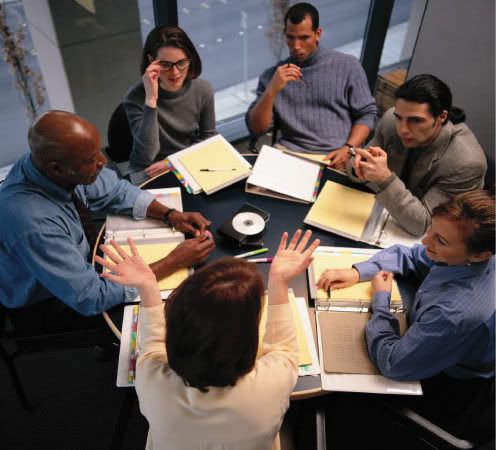 <![endif]>
<![if !supportLineBreakNewLine]>
<![endif]>
Sign No. 1: Conspicuously posted vision or value statements are filled with vague but important-sounding words like "excellence" and "quality". These words are seldom defined and the concepts they allude to are never measured.

Sign No. 2: Bringing up a problem is considered more as evidence of a personality defect rather than as an actual observation of reality. In a dysfunctional company, what it looks like is not only more important than what it is, it is what it is. If you don't believe that, you are the problem. A surprising amount of information is classified. Dysfunctional companies have more state secrets than the CIA. Anything that might embarrass the boss turns out to be a national security issue.

Sign No. 3: If by chance there are problems, the usual solution is a motivational seminar. Attitude is everything, especially in places where facts are embarrassing or inconvenient. In a dysfunctional family, there's an elephant -- usually a drunken abusive parent -- in the parlor, but no one ever mentions him. To appear sane, you have to pretend that the elephant is invisible, and that drives you crazy. Businesses are full of invisible elephants, too. Usually they are things that might cause difficulties for people with enough clout to prevent their discussion. The emperor may be naked, but if you have a good attitude, you won't mention it.

Sign No. 4: Double messages are delivered with a straight face. Quality and quantity are both job one. You can do it both cheaper and better, just don't ask how. If you're motivated enough you should know already.

Sign No. 5: History is regularly edited to make executive decisions more correct, and correct decisions more executive than they actually were. Those huge salaries require some justification.

Sign No. 6: People are discouraged from putting things in writing. What is written, especially financial records, is purposely confusing. You can never tell when you might need a little deniability.

Sign No. 7: Directions are ambiguous and often vaguely threatening. Before you respond to a vague threat, remember this: Virtually every corporate scandal begins with someone saying, "Do it; I don't care how." That person is seldom the one who gets indicted.

Sign No. 8: Internal competition is encouraged and rewarded.
The word "teamwork" may be batted around like a softball at a company picnic, but in a dysfunctional company the star players are the only ones who get recognition and big bucks.

Sign No. 9: Decisions are made at the highest level possible.
Regardless of what it is, you have to check with your boss before doing it. She also has to check with her boss.

Sign No. 10: Delegating means telling somebody to do something, not giving them the power to do it. According to Webster's Dictionary, you delegate authority, not tasks. In dysfunctional companies you may have responsibility, but the authority lives in the office upstairs.

Sign No. 11: Management approaches from the latest bestseller are regularly misunderstood to mean what we're doing already is right on the mark "Seven Habits of Highly Effective People," "Good to Great" and "Who Moved My Cheese?" all seem to boil down to, "quit griping and do more with less."

Sign No. 12: Resources are tightly controlled. Your department may need upgraded software, but there's been a spending freeze since 2006. Cost control is entry-level management, but in a dysfunctional company anything more sophisticated is considered too touchy-feely. Whatever you propose, the first question you will be asked is if it can be done cheaper.

Sign No. 13: You are expected to feel lucky to have a job and know you could lose it if you don't toe the line.
Dysfunctional companies maintain control using the threat of punishment. Most will maintain that they also use positive rewards ... like your paycheck. A few people are actually fired, but most of those who go are driven to quit.

Sign No. 14: Rules are enforced based on who you are rather than what you do. In a dysfunctional company, there are clearly insiders and outsiders and everyone knows who belongs in each group. Accountability has different meanings depending on which group you're in.

Sign No. 15: The company fails the Dilbert Test. Dysfunctional organizations have no sense of humor. People who post unflattering cartoons risk joining the ranks of the disappeared. When an organization loses the ability to laugh at itself, it is headed for big trouble. If you'd get in trouble for printing this article and posting it on the bulletin board at work, maybe it's time to look for another job before this one drives you crazy.
Ask Barbara<![if !vml]>
<![endif]>
Each month, I will post my Frequently Asked Questions (FAQ) with answers and tips that will help you save time and money.
Dear Barbara:
Q: What is QuanTEM's Holiday Schedule? Do you have different hours?
Please call and schedule any projects that have to be analyzed during our holiday hours.
<![if !vml]>
<![endif]>Christmas:
December 24
QuanTEM will close at 1pm CST.
December 25th
Closed.
New Years:<![if !vml]>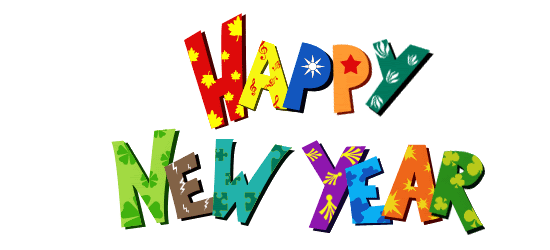 <![endif]>
Janurary 1st
Closed
Would you like to ask me a question?
Email me here.
Barbara Holder has been with QuanTEM since October 2004 as our Customer Relations Manager. Barbara plays an active supervisory role with all customer interactions with QuanTEM.
QuanTEM Chronicles Newsletter
Scott Leavell & Barbara Holder
Suggestions or comments? Email us here.
QuanTEM Labortories, LLC
2033 Heritage Park Drive
Oklahoma City, Oklahoma
(800) 822-1650 voice
(405) 755-2058 fax