Summer TEM Special:
$39.00 TEM Analysis
AHERA method,
24-hr turn around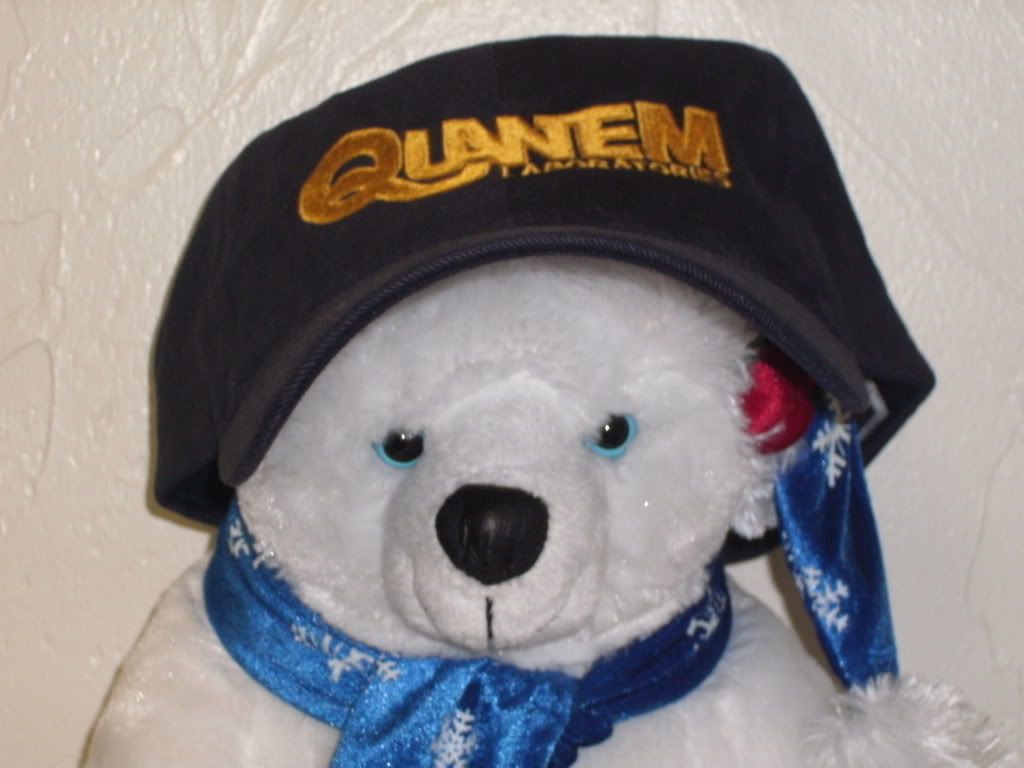 Call us at
(800) 822-1650
Hurry! This offer expries
August 31, 2010.



QuanTEM's
Tip Of The Month:
Interested in Mold Inspector Training this Fall?
QuanTEM Laboratories' Mold Investigator Training
October 6-8 2010
Oklahoma City, OK
Register for our Mold Inspector
3-day course by August 31, 2010...
and save 10% off class registration.
Click
HERE
for more info or give us a call!
(800) 822-1650
John Barnett, President
Message from John Barnett, President QuanTEM Laboratories, LLC

"The Winds of Fortune"
Can you believe it's the end of July? This month/year is flying by and I really need it to slow down so I can enjoy it a little. I did drag my sail boat to California last week for some racing; we got our hat handed to us but we had a great time and made some new friends. At 7000 feet, the air is cool and clean and sailing amongst the pine trees was a joy. But, as with all good things sooner or later you have to go back to work.
There are many similarities between sailing and work. I guess the one which stand out most to me is when we are sailing the wind is consistently changing. We may not be able to make the wind blow the way we want but we can adjust our sails to allow us to move forward toward our goal.
In business the winds of fortune are also always changing and it's up to us to be aware and trim our sails (manpower, production processes, marketing efforts and even our product offerings) to meet our customers' requirements and the business environment at the time. Seldom have we witnessed our business environment change as drastically as it has in the these last couple years.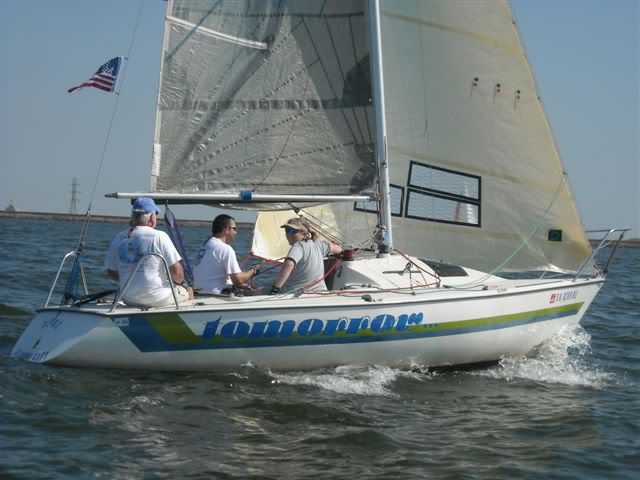 Each of us has been forced to trim our sails in different ways to insure the continued success of our businesses.
For some it's been tougher than for others but to all of you who are still fighting the battles and working to maintain you businesses, CONGRATULATIONS, the tough times aren't over but we all hope the winds are beginning to blow in our direction.
Oklahoma Flood Victims Rush To Fight Mold

Wet Walls, Floors Can Be Breeding Ground For Spores
OKLAHOMA CITY -- People whose homes sustained water damage during this week's floods will have to work quickly in order to minimize the risk of mold.
Roberto Ramirez said he had several inches of rain inside his home on Oklahoma City's southeast side.
He said he has already started to clean it up, but he's concerned that he may not be able to get to all of it.
"The concern is (about) some kind of infection, some kids of disease," he said. He said wet walls and floors could be a haven for bacteria, fungi and bad odors [...]
Mold May Trigger Severe Asthma in Some Folks
Written by: Robert Preidt
THURSDAY, June 24 (HealthDay News) - Living in a home with high levels of mold may increase the risk of severe asthma attacks in people with certain gene variants, finds a new study.
"We found that the interaction between environmental mold exposure and certain variants of chitinase genes were positively associated with severe asthma exacerbations requiring hospitalization," lead researcher Ann Wu, an assistant professor at Harvard Medical School and Harvard Pilgrim Health Care Institute, said in an American Thoracic Society news release.
Chitinases, which break down a component in fungi called chitin, are induced during allergic inflammation. It's known that people with asthma have higher expression of certain variants of chitinase.
In this study, Wu and colleagues analyzed data from the Childhood Asthma Management Program, a trial that enrolled children between the ages of 5 and 12 with mild to moderate persistent asthma. The children's homes were classified as having more or less than 25,000 mold colonies per gram of household dust. A level greater than 25,000 is considered high for a home. [
...
]
Asbestos Mesothelioma Death Claim Denied by Milwaukee Supreme Court
Walter Tatera, a former Madison, Wisconsin machinist, died of cancer in 2004. Following Tatera's death, his estate sued FMC Corp., alleging that the disks sent to Tatera's brake shop contained asbestos, reports La Crosse Tribune. It is believed that Tatera contracted cancer following his career long exposure to the hazardous material.
Asbestos is a highly toxic material, found in many older homes and buildings. The material, once incorporated in many construction materials, was exploited for its fire retardant properties. In order to prevent unnecessary exposure to the material, it must stay intact.
Exposure to the material has been known to cause several diseases, including mesothelioma, asbestosis and lung cancer. Mesothelioma is the most aggressive asbestos-related disease, known to affect 3,000 Americans each year.
Although there is no cure for the disease, mesothelioma clinics have noted that standard medical treatment can extend a patients' life expectancy period. Chemotherapy, radiation and surgery are clinical therapies most often undergone by mesothelioma sufferers. Mesothelioma doctors often struggle to diagnose patients in the earliest stages of the illness, when treatment efforts are generally most effective. [
...
]
Mixed Causation Is Jury Question in Asbestos Cases Involving Smokers

Written by: Amaris Elliott-Engel
Published July 27, 2010 by The Legal Intelligencer ; Retrieved July 29, 2010 from HERE.
The Pennsylvania Supreme Court has ruled that two plaintiffs alleging that exposure to asbestos caused their illnesses cannot have their cases dismissed on summary judgment simply because the plaintiffs' doctor opined that their illnesses are attributable both to exposure to asbestos and to smoking.

According to the plaintiffs' attorney, the court's ruling in Summers v. Certainteed Corp. and Nybeck v. Union Carbide Corp. could impact many cases beyond asbestos litigation by setting the standard of review of summary judgments as a de novo review, rather than an abuse of discretion standard of review.
Justice Max Baer, writing for a majority including Chief Justice Ronald D. Castille and Justices Debra Todd and Seamus P. McCaffery, overruled a prior Superior Court ruling, Quate v. American Standard Inc.

In that 2003 case, the Superior Court ruled that when a plaintiff has symptoms that could arise from exposure to asbestos, as well as from another malady, "'the existence of those non-asbestos-related medical conditions negate his ability to establish the necessary causal link between his symptoms and asbestos exposure,'" Baer said.
The Supreme Court rejected the bright-line rule implied in Quate -- that plaintiffs should be precluded from recovery when their breathlessness and other symptoms could be attributable to diseases, some of which are caused by asbestos exposure and some of which are due to other causes. [
...
]
Note from the Editor
I want to take a short moment and thank all of our readers for your continued interest in our monthly newsletter. Our goal in creating this newsletter is to help keep our friends from all disciplines of the environmental profession informed with articles that are relevant, thought-provoking and most importantly, useful to you and to your business.
In the next couple of weeks, we will be sending you a short survey designed to help us understand how we can improve your experience with us. If you have a moment, we would appreciate you taking a few moments to let us know your thoughts on how we can improve our processes to help you be more efficient at what you do.
Again, thanks for your support and we look forward to hearing from you.
Scott Leavell
Business Development Director
QuanTEM Laboratories
(800) 822-1650
marketing@quantem.com
QuanTEM Chronicle Newsletter
Produced & Edited by:
Scott Leavell, Business Development Director
Suggestions or comments? Email me
here
.
QuanTEM Labortories, LLC
2033 Heritage Park Drive
Oklahoma City, Oklahoma 73120
(800) 822-1650 voice
(405) 755-2058 facimile
Disclaimer
Any publication included in this News Letter and/or opinions expressed therein do not necessarily reflect the views of QuanTEM Laboratories, LLC but remain solely those of the author(s). Such publications have been included only for ease of reference and academic purposes.