QuanTEM's
Tip Of The Month:
Free Materials to Combat Distracted Driving

Organizations can download the Drive Safely Work Week 2010 Tool Kit free of charge through Sept. 20 when they complete a simple online survey.

The week is a partnership of NETS and DOT, which will present a Distracted Driving Summit on Sept. 21.
Visit the Occupational Health & Safety websity
HERE
.
John Barnett, President.
Message from John Barnett, President, QuanTEM Laboratories, LLC
The only constant is change. Years ago I read a book titled Future Shock by Alvin Toffler. He wrote this in 1970 and the premise was that information was doubling faster all the time and at some point people would begin to fall behind because they couldn't keep up with technology. I think I understand what he was talking about.

My point is, now that we have phones that do almost everything, lap top computers with an amazing amount of computing power, and almost everything we do is stored somewhere on the internet. Star Trek here we come.

The question is: Do we fall behind or do we embrace this new technology and use it for the betterment of our businesses? How can we improve our service and how can we get our message out to our customers in ways that tell our story in a more interesting and palatable manner?

Here at QuanTEM we continually strive to use new technology to improve our service and now we are trying our hand at improving our communication. What is Social Networking? QuanTEM now has a Facebook page where we will be posting new ideas, upgrades to our operation and information to improve your lab experience. Check us out. Also you'll find a link to our first Youtube video. If you think you know Barbara Holder, you better check out this video.
Click to view Barbara's video!
Once you've check out Barbara's video (We assume you'll like it) Barbara can be reached at
barbara@quantem.com
. I can only wonder where technology will take us next. Have a great day.

Mold Creates Dilemma In Upstate Buildings
Experts Say Fungus Can Make Some Sick
POSTED: 9:24 pm EDT August 11, 2010
UPDATED: 9:50 pm EDT August 11, 2010

Retreived from on August 27, 2010
Mold is growing in buildings all over the Upstate, and the fungus can adversely affect your health. On Tuesday, crews had to clean it from two Pickens County schools. Wednesday afternoon.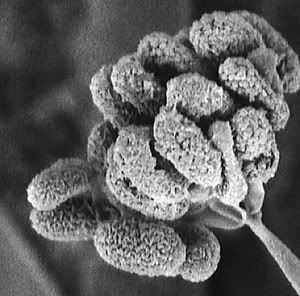 Greenville resident Jolene Kanerd told WYFF News 4's Kim Quintero it's growing in her apartment, and she can't seem to get rid of it. "I wake up, and I can't breathe. I'm real clogged up in my throat, my nose is stopped up," said Kanerd.
She said it makes her sick, so a mask has become a part of her daily wardrobe. "I went to the hospital, and they said I had wheezing and had asthma, so they gave me an asthma pump.
So, now I have the asthma pump and the bronchitis pump," said Kanerd. Kanerd said her apartment was cleaned several times after the mold formed, but the air is so humid she said the it reappears in every crack and crevice.
READ MORE
.
Oklahoma Needs Trainers To Meet New Lead-Based Paint Rule
By Richard Mize The Oklahoman, Oklahoma City
Publication: Daily Oklahoman
Date: Saturday, June 5 2010

The new federal lead-based paint rule is a different kind of environmental crisis, to hear Jack Werner tell it -- a disaster of bureaucratic proportions.

The Environmental Protection Agency is requiring firms and individuals who do renovation, repair or painting work for hire in a house, school or child-care facility built before 1978 to be certified in how to follow specific practices to prevent lead contamination.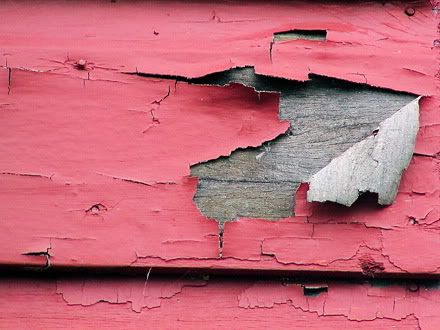 Lead was a common element of paint until the Consumer Product Safety Commission banned it in 1977 to reduce the risk of lead poisoning in children.
It takes an eight-hour course to get a person certified.
There's a problem: Werner, owner of A to Z Inspections in Oklahoma City, said nowhere near enough training is being provided to certify painters, remodelers, drywall repairers, plumbers, heat-and-air technicians, carpenters, window installers and everyone else who does renovation work.
READ MORE
.
California May Drop Its Rock, And Geologists Feel the Pain
By JENNIFER STEINHAUER
Published: July 14, 2010
Empirically speaking, geologists are not a particularly irascible group. But those who make their living studying rocks, minerals and gems in California and increasingly those scientists beyond the state's borders are enraged over a bill in Sacramento that would knock serpentine, the official state rock, off its mantle.
Serpentine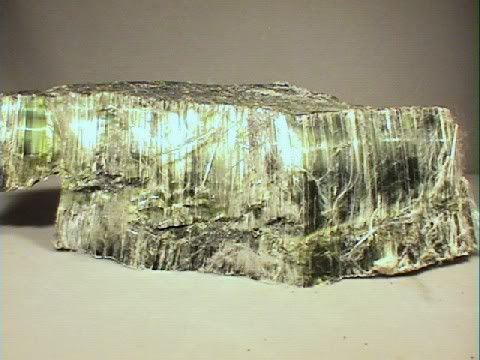 The lawmaker and others who would like to see serpentine stripped of its title say the olive green rock found all over the state is a grim symbol of the deadly cancers associated with asbestos, which can be found in the rock.
Geologists, who have taken to Twitter on behalf of the rock, assert that serpentine is harmless and is being demonized by advocates for people with asbestos-related diseases and possibly their trial lawyers, too.
The bill to defrock the rock which recently passed the full State Senate and is awaiting a vote in the Assembly is sponsored by Senator Gloria Romero, a Los Angeles Democrat, with the strong support of the Asbestos Disease Awareness Organization.
READ MORE
Achievements and Evidence: Today's Best Hiring Metrics
By Mel Kleiman
www.kleimanhr.com
Just as typewriters and record players have given way to desktop computers and handheld media players, outmoded employee selection systems need to be reinvented to take advantage of our new understanding of how to select employees in the 21st century.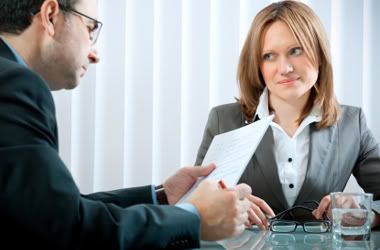 Although behavioral interviewing was initially developed by industrial psychologists back in the 1970s, it is still in widespread use today. Predictably, during these past 30 years, everyone looking for a job has learned to expect interviewers to ask them about their past behaviors.
Just as we all learned what our teachers wanted to hear from us in school, prospective employees learned to deliver the answers interviewers want to hear.
Ask, "Tell me about a time you had to deal with a difficult customer," and all but the dullest applicant immediately understands that customer service is paramount and will respond to the question accordingly.
READ MORE
Editors Note:

New QuanTEM Chain-of-Custody Forms

Part of QuanTEM's every day mission is to help make your jobs easier. We work hard to develop new ways to helping you, our customers to interact with our lab to help accomplish this mission.


QuanTEM has just finished developing an

interactive

Asbestos Chain of Custody. This new form employs a new, easier to follow format and also gives you the freedom of typing it out or doing it the traditional way, hand-writing it.

We'd like to congratulate Joe Laudon for being the first person to send in samples with our new asbestos chain of custody! Joe, look for your QuanTEM mystery gift soon!

If you haven't had a chance to try our new and improved chain-of-custody, simply click the link below and try it!

Stay tuned... our new Micro and Lead COC's are coming soon!




Thanks,
Scott Leavell
Business Development Director
QuanTEM Laboratories, LLC
(800) 822-1650 voice
Barbara's Corner
How to Prepare Samples For Shipment to QuanTEM
Barbara Holder

Customer Relations Manager
This month we have created a fun little video on packaging samples to be shipped to us. We tried to be serious but for those of you that know me, serious doesn't always happen.
Due to a few technical difficulties it came out just a tad short of serious. However it is a serious matter and I'd like to explain why I made the suggestions in the video.

Staples- Do not staple the Chain of Custody (it is a legal document). Do not staple the sample bags. It puts holes in something that is supposed to be air tight.
If the Chain of Custody is put in with the samples, an analyst will have to decontaminate the COC since it has potentially become contaminated.
Duct Tape- Duct tape will also interfere with our access to the samples since we have to rip the bag open to take the tape off and then we have to reseal it in another air-tight bag.

Please click on the video and enjoy but remember that we receive thousands of samples in the lab and with your help we can protect our employees from any unnecessary exposure.
If you have any questions please call me at (800) 822-1650 or email me
HERE
.
Barbara Holder has been with QuanTEM since October 2004 as our Customer Relations Manager. Barbara plays an active supervisory role with all customer interactions with QuanTEM.
Fall Mold Investigator Training
Hosted by QuanTEM Laboratories
October 6, 7 & 8 2010
Oklahoma City, Oklahoma
Click
HERE
to register or call Scott @ (800) 822-1650.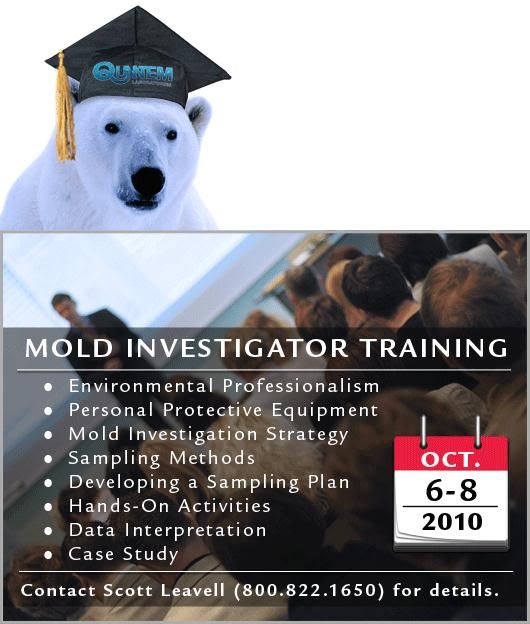 QuanTEM Chronicle Newsletter
Produced & Edited by:
Scott Leavell, Business Development Director
Suggestions or comments? Email me
here
.
QuanTEM Labortories, LLC
2033 Heritage Park Drive
Oklahoma City, Oklahoma 73120
(800) 822-1650 voice
(405) 755-2058 facimile

Disclaimer
Any publication included in this News Letter and/or opinions expressed therein do not necessarily reflect the views of QuanTEM Laboratories, LLC but remain solely those of the author(s). Such publications have been included only for ease of reference and academic purposes.